Own A Piece of Killington
Become part of the North Star family – join us in Killington year after year, or travel the world when you discover the magic of ownership.
Now more than ever, taking time out of our busy lives to relax, rejuvenate and create balance is incredibly important – no longer a luxury, but a necessity for the fast paced world we live in.  Vacation ownership is a way to maximize your vacation dollars and your vacation experience by providing a high quality, personalized travel experience for you and your family every year.
The only experience more rewarding than vacationing at North Star in Killington is owning your own piece of North Star at Killington.  With North Star's vacation ownership program you can enjoy the benefits of all that North Star resort has to offer with the freedom that comes with being part of a network of vacation properties around the world.
If work-life balance, travel and value is as important to you as it is to our other owners, ensure to make time to meet with one of our vacation counselors while you are staying with us.  We have programs where you can experience North Star as our guest when you plan in advance to meet with one of our knowledgeable vacation counselors, as well as many other incentives to make it even more worth your time to explore the many advantages of vacation ownership.
Restrictions Apply – Guests must qualify. Call Northeast Vacation Resorts for more information: 802-422-5050
Timeshare developers sell vacation ownership interests typically in either one-week intervals or as packages of points that can be used to reserve resort accommodations. Members share in the occupancy rights of a development and therefore pay an annual maintenance fee after the initial purchase.
Timeshare Types: Biennial, Fixed Week, Fractional Ownership • Points
With vacation ownership, consumers have the opportunity to purchase condominium-style accommodations at quality resorts offering an array of amenities in popular domestic and international destinations. Millions of owners have found timeshare's spacious floor plans and home-like amenities very attractive when compared with traditional hospitality products.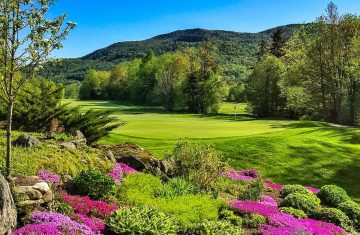 Book your stay at North Star, and add on a round of golf at a discounted rate!
All rates include cart fees.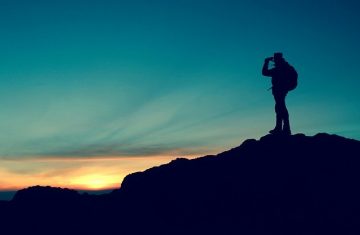 The North Star Inn is proud to partner with Appalachian Trail Adventures providing comfortable accommodations, fine cuisine & experienced guides to lead you on an unparalleled Vermont hiking or kayaking vacation.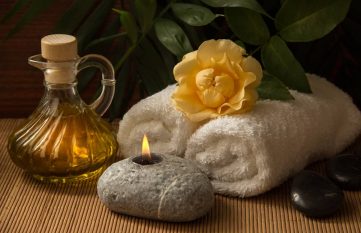 The Spa at the Woods offers a wide variety of massage treatments, facials, manicures, pedicures and day packages. While you're there, make sure you check out the fitness center, swim a few laps in the pool and don't forget about the hot tub!